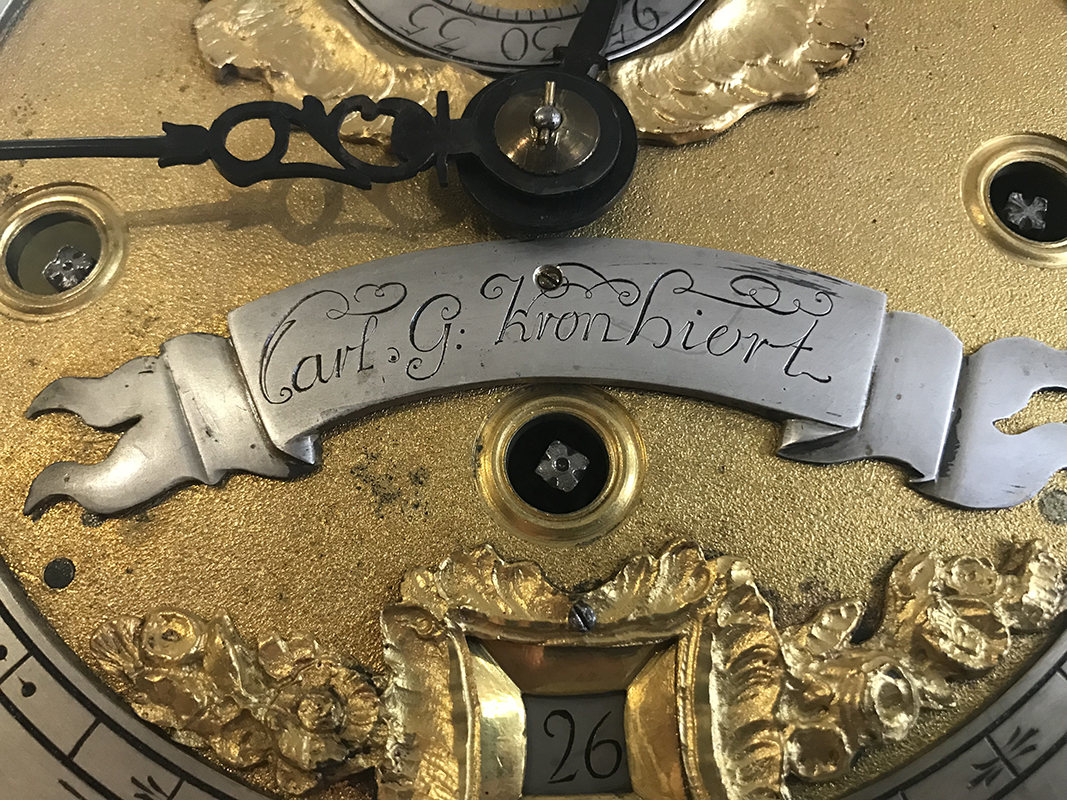 Carl G Cronhiort Musical Tallcase Clock
This Carl G Cronhiort Musical Tallcase Clock is a very rare piece, made around the year 1750. It has it's original case with a fine original blue paint on the inside. The musical movement plays hourly; 12 different Psalms, numbered from the Swedish Book Of Psalms. It strikes quarterly, and shows hours, minutes, seconds and the date.
The clock comes from the collections at Oby Manor, which in the 19th century was owned by the Scotish noble family Stephens. The clock, and a great part of the collections at Oby, were inherited by Baron Leeheusen, and thereafter by direct descent to the present owner.
Cronhiort ( September 16, 1694 - July 7, 1777) was a baron, officer, minister and maker of scientific intruments.
To prove his clock skills he had manufactured a "musical clock of such magnificance that no one had seen it's equal".
He purchased "Oby Manufabrique" which was considered one of the finest workshops for clocks in Sweden. Cronhiort then employed clockmaker Karl Fredrik Rossbeck, a pupil named Mathias Ahman (who later became a fine Stockholm maker) and a boy named Mikael.
There are very few pieces known to still be around from the Oby workshop. One is in the Swedish National Museum, a fine musical library clock with a green and gold Chinese style case. Another one is in the collections of the museum in the Nordic Museum, a big mantle clock with musical movement signed "Oby Manufactur i Chronobergs lahn". Yet another one is in a Swedish private collection in one of the largest Swedish country estates. It is a very big musical mantle clock with moon phases, the baroque case in purplewood and ebony.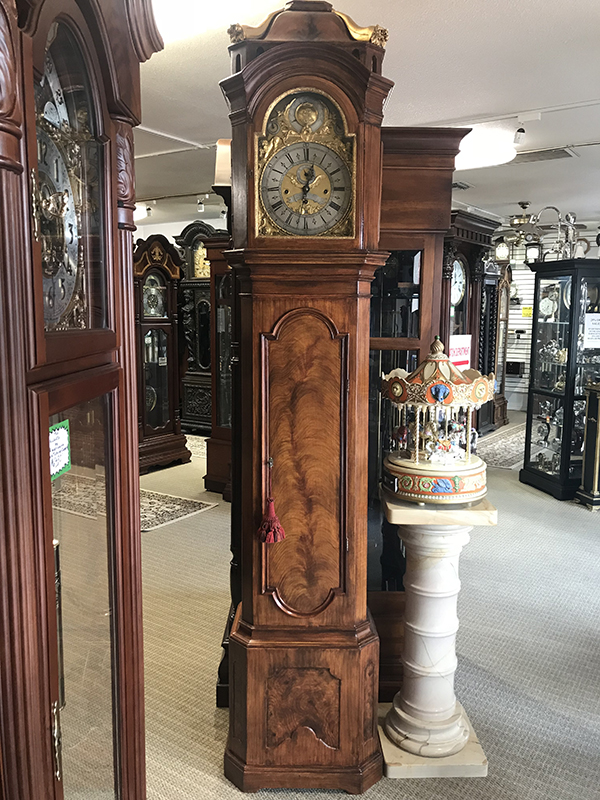 This Item Is For Sale
Serious inquiries about this piece may be submitted via this form.