At The Clock Doctor, Clock & Watch Repair Is Our Specialty

At The Clock Doctor, there is an aggregate of more than 126 years of knowledge in our service department if you total all our clockmakers' years of experience. You can be assured of reliable, quality repair on any type of clock, music box or pocket watch–new or antique and any make or model. You'll receive a free estimate first and a full warranty on completion. Give us a call at (480) 951-8994 and we can answer any questions!
Clock Repair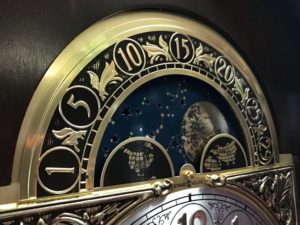 Looking for a specialist to fix a clock you cherish? The clockmakers at The Clock Doctor are seasoned experts in clock repair. From completing cuckoo clock repair, mantel clock repair and desk clock repair in our shop, to mobile clock repair for your large wall clocks, our team can get your clock tuned up and running like new. Click here for more details about Clock Repair from the Clock Doctor.
Watch Repair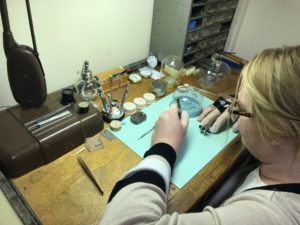 The Clock Doctor is far more than a place to get a watch battery replaced, as our watch department can handle full repairs. Watch band repairs, watch glass repair, tuning or fixing a watches internal movements as well as pressure testing water resistant watches are just some of the ways we can help you keep your watch precise and running for years to come. Click here for more details about Watch Repair from the Clock Doctor.