The Clock Doctor has a wide selection of name brand watches in their Scottsdale, AZ location as well as on our online store.
We carry Men's Watches and Women's Watches from select brands like Bulova, Citizen, Giorgio Milano, Junkers, Seiko and Zeppelin.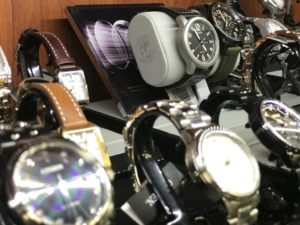 Find a wristwatch that suits your style by checking out our selection of watches with diamonds as well as functionality like solar powered watches. All of the timepieces we have online we also have in the store. Come by and try one on or order with confidence from this site to enjoy free shipping.
We can also also service your watch in house and can repair your watch, replace watch batteries, fix watch bands and replace broken watch face glass.