Atomic Timekeeping
Atomic Timekeeping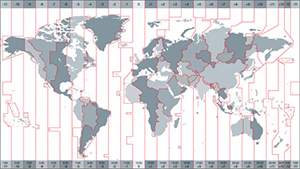 Atomic Timekeeping watches are the ideal timepiece for the avid world traveler.  From the A-T collection is synchronized to the atomic clock for superior accuracy. Combined with CITIZEN's proprietary light powered Eco-Drive technology, when owning these watches you will get precise time powered by any light source.
The Element of Precision. With a margin of error of just one second in 100,000 years, CITIZEN's watches receive radio signals from an atomic clock to set the time correctly. To avoid interference with smartphones and other electronics used during our busy days these watches receive radio signals late at night to adjust your watch to the correct time and day.
No products were found matching your selection.